!variable: Inserted as is. Use this for text that has already been sanitized.
@variable: Escaped to HTML using check_plain(). Use this for anything displayed on a page on the site.
%variable: Escaped as a placeholder for user-submitted content using drupal_placeholder(), which shows up as <em>emphasized</em> text.
Powered by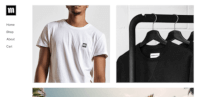 Create your own unique website with customizable templates.