In MySql, the default table type is MyISAM.

Each MyISAM table is stored on disk in three files. The files have names

that begin with the table name and have an extension to indicate the

file type.

The

'.frm'

file stores the table definition.

The data file has a

'.MYD'

(MYData) extension.

The index file has a

'.MYI'

(MYIndex) extension,
Powered by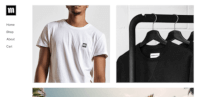 Create your own unique website with customizable templates.