A persistent cookie enables a website to remember you on subsequent visits, speeding up or enhancing your experience of services or functions offered.

These remain on your hard drive until you erase them or they expire. How long a cookie remains on your browser depends on how long the visited website has programmed the cookie to last.
Powered by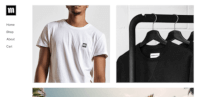 Create your own unique website with customizable templates.